Hi, I'm Shanice.
Her Guided Evolution®

is a digital brand created to help millennial moms manage their time and stick to routines, so they can prioritize self-care and feel less overwhelmed.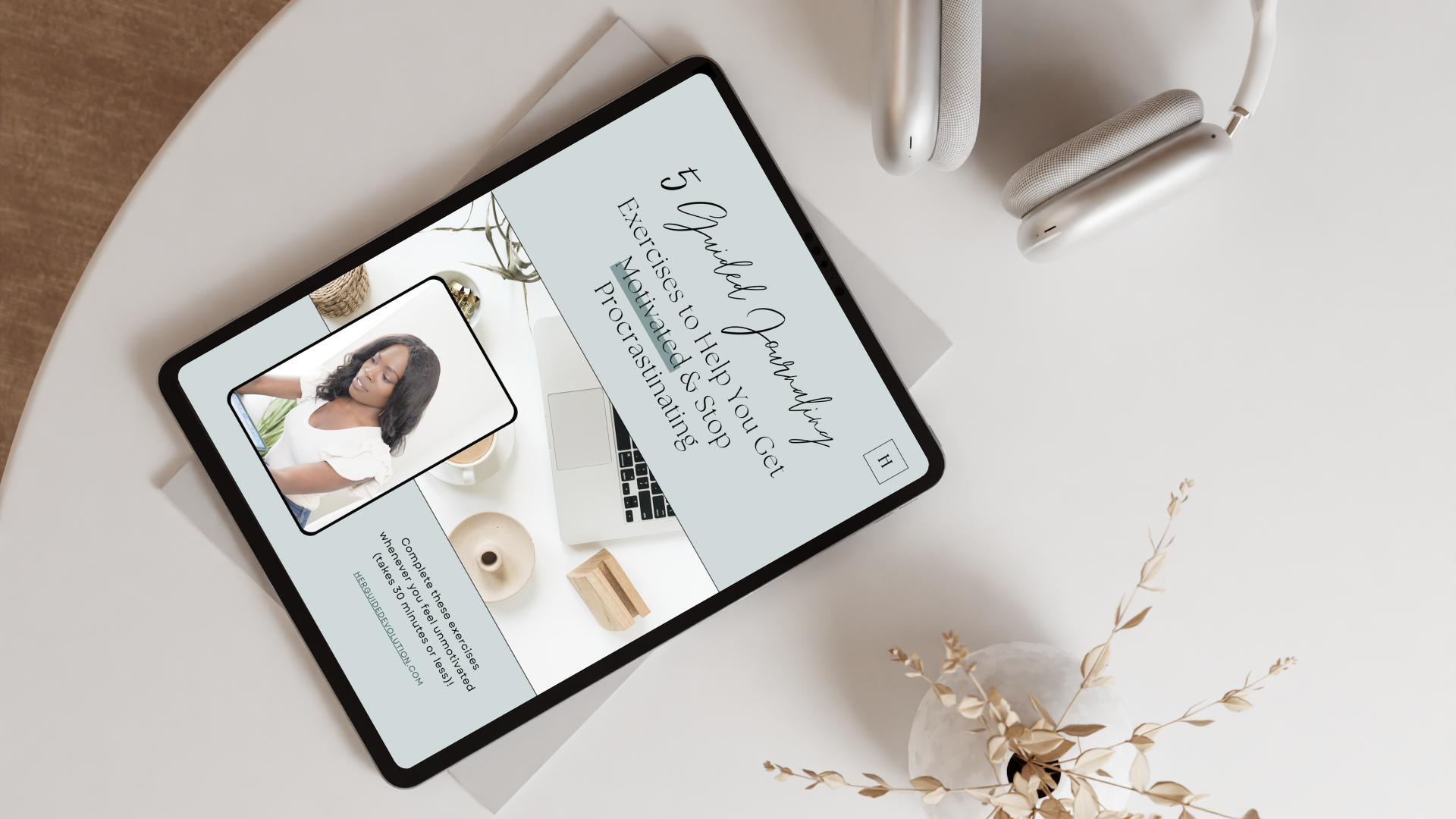 Find the
motivation

to start what you've been procrastinating on.
Grab a free copy of 5 Guided Journaling Exercises to Help You Get Motivated. This mini workbook outlines simple exercises to help you get inspired and be a self-starter in all areas of your life.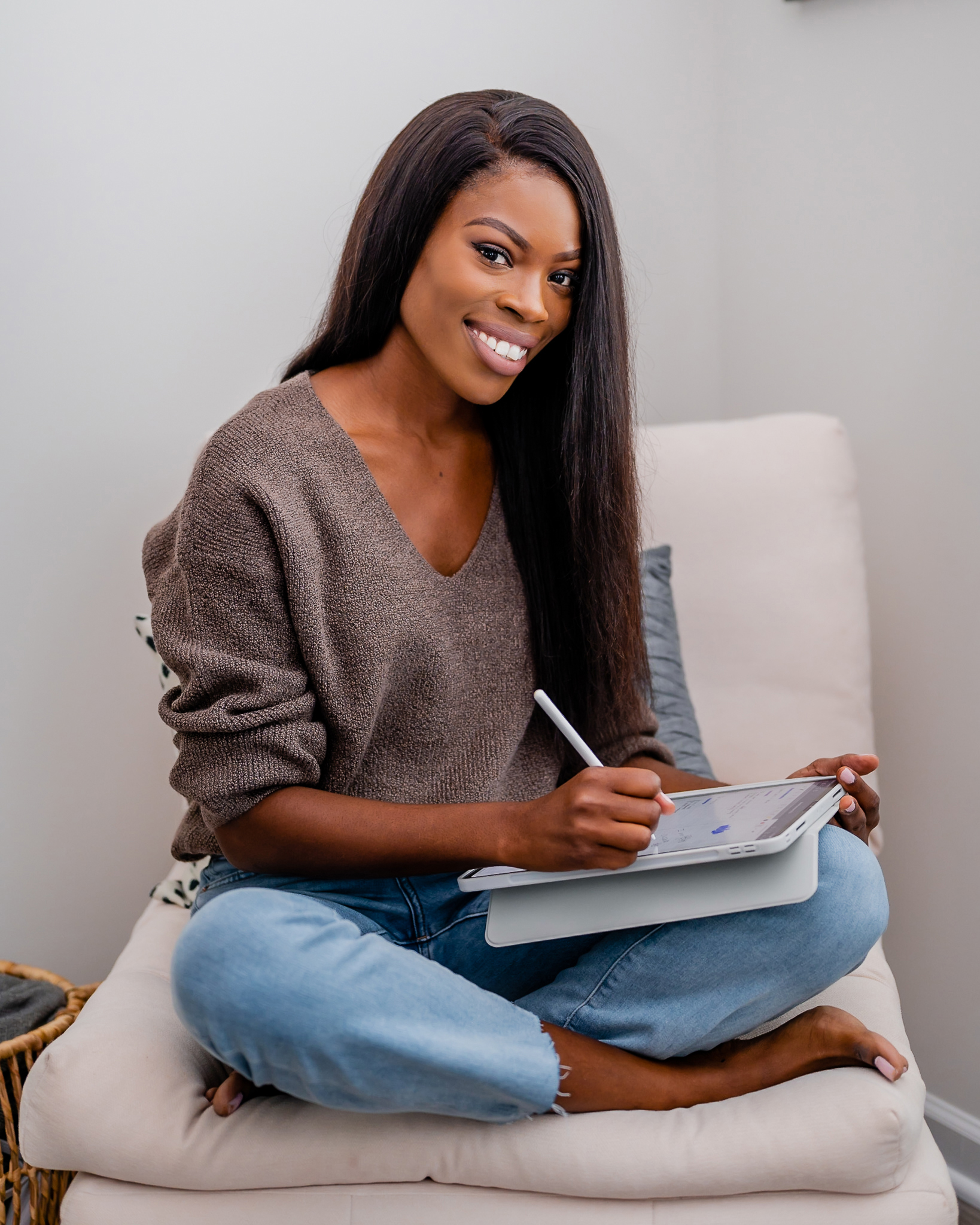 In 2016, I started
graduate school

as a new mom with a 3-month old.
A lot of people questioned how I would manage being a first-time mom and work toward a graduate degree—but I decided to go back to school anyway. It wasn't easy, and I struggled with poor self-care and procrastination for years. However, I learned practical methods to manage my time (and my mind) along the way. Six years later, I have three kids (including twins), I completed my PhD in Communication, I'm a professor, and time management coach.
"Thanks to Shanice and Her Guided Evolution®, I feel a lot more confident in what I can accomplish. The tools and systems that Shanice provided me have helped me to earn back so much time in my day. I have learned to prioritize daily tasks, set aside time for myself and self-care, and I'm now well on my way to running a business on the side." -Danica (@coolishmom)
The weekly
podcast

helping you manage your time with less overwhelm.
Her Guided Evolution® is a weekly podcast created to help busy moms manage their time, so they can prioritize their well-being and personal growth. On the podcast, Shanice shares weekly reflections to help you create space for self-care and work through overwhelm.
Read the latest show notes and listen to the
podcast

for conversations on time management and self-care.
In this episode, Shanice talks about her new role as a time management coach and shares how she helped her first client be more productive and intentional with her time while working from home with children. Shanice talks about the importance of gaining awareness...
Weekly
videos

to supercharge your self-development.
Subscribe to the Her Guided Evolution® YouTube channel for weekly videos to support your self-care journey and resources to help you manage your time effectively. New videos are released on Tuesdays.
Find joy and feel less overwhelmed by focusing on daily self-care.
Sign up, and I'll send you a free copy of my guide, The Ultimate Daily Self-Care Plan. I created this guide to help you be consistent with self-care rituals and more intentional about your well-being throughout your day.
Copyright © 2023 · Her Guided Evolution, LLC  · Branding & Web Design by Sjc · Brand Photography by HJP